FREE Digital Stationery Downloads
Author: Wes Waddell | Filed under: FREE Stationery Template Downloads Friday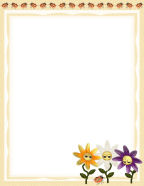 Welcome to our FREE Digital Stationery Downloads Site!
Kathy and I would like to formally welcome you to our new stationery website. We are working hard to add as many New Free Stationery Papers as we can in Microsoft Word, PDF and a .JPG format (Great for Open Office) so you can use them with just about any word processor or journaling program. Just as a note, our digital stationery papers can also be used as free scrapbook background papers too.
What do you need for stationery designs?
You can leave your comments on our new matching BLOG site at:
Registration is FREE to leave comments (Required to keep out SPAM) and it doesn't put you on any lists of any kind. So, one more time... tell us what you think!
What's on The 1-Computer FREE-Stationery Site: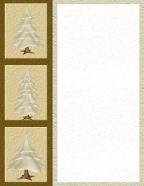 Here, you'll have access to the best FREE digital computer stationery or scrapbook background paper site around with literally hundreds of free downloadable letter and A4 stationeries and templates. No registration or other info needed...
Just browse the FREE-Stationery.com site and download anything you want.
We also NOW have the tutorial for how to create your own stationeries with MS Word. Along with the OpenOffice Suite digital stationery training, that we already had for you, you can now learn to create your own digital stationeries with MS Office (Microsoft Word (TM)) software.
Thank you again for your support,
Wes and Kathy
---
Word Templates, graphic .jpg or PDF Printable Files - It's your choice. (OpenOffice Templates can be made from our graphics file and using the FREE Stationery Tutorials...)
(FREE Stationery Training Sign-up HERE)
Tired of paying high prices for the same stationery that everyone else has?
Now you don't have to.
Just download any of our free high quality holiday stationeries and print as many as you need anytime you like. Try our new revolutionary way to get quality stationery. No storing blank sheets of stationery in a desk drawer or box taking up valuable space. Instead, save it directly onto your computer. You can also use our stationery papers as free scrapbook background papers?
You get to download many quality stationeries whenever you want, all for FREE!
New stationery added regularly, so book mark and check back often...
---
Printable PDF Stationery
Our FREE PDF Stationery formats are perfect for those that want to add that personal touch to letters, notes, flyers or even sales letters. Just pick the file and download it. After you have downloaded the file all you have to do is print it out and start handwriting on the page(s).
You can even put it back in the printer and use any text editor or word processor to print your correspondence right on your newly created stationery... just set the margins to stay inside the borders.
Save money

Save that valuable storage space in the house

Never run out of stationery pages

Perfect way to personalize and make memorable

Print and handwrite your letter

Printable on any printer like any pre-printed stationery you get in the stores.
Visit our Services Page to see a few examples of our PDF and Word templates. Just select examples to see what we did with a few of them and then try them out for yourself.
You can also print our free pdf stationery papers and use them as free background scrapbook papers.
---
Printable Microsoft Word Stationery
Our Microsoft Word (MS Word) templates are perfect for those of you that like to type your letters and other correspondence directly on your computer. Simply open the template right inside Microsoft Word (tm) or most other office compatible programs that can read Microsoft Office (tm) files. Then just start typing. The text will automatically stay within the stationery borders and even go around any special graphics on the page.
Now all you have to do is to print it out.
Save 30% or more over the cost of pre-printed stationery

Save that valuable Storage space in the house and office

Never run out of stationery pages when you need them most

Always legible and ready for the copier

See what flyers and letter looks like before you hit print

Typo or error, just fix it then reprint - no hassles
Visit our Services Page to see a few examples of our PDF and Word templates in action. See some of the things we found to do with them. Just select the example you want to see and then try it out for yourself.
---
OpenOffice Suite Templates
FREE-Stationery.com is your first stop to turn those plain boring letters into a fun, personal and memorable way to communicate with friends, family and business relations.
Create your own FREE Custom Stationery for use with OpenOffice (OOo) 2.0 and better. FREE Tutorial on how to make that happen is just moments away here on the site.
(FREE Stationery Training Sign-up HERE)
We'll make sure you know how to keep all the margins and graphics in line so that they take care of themselves... at least on the first page.
Just use the FREE stationery training lessons on how to create your own stationery in both MS Office and OpenOffice that's available on the site now.
Want to be one of the first to know when the new lessons are available or when new digital stationery (computer stationery) is added to the site?
Signup for the Stationery Training and Updates News. You can also use these stationery jpg's as free scrapbook background papers for digital and the "OLD" hand scrapped scrapbooks.
---
Trick Photography With Your Iphone? Here's Your Answer!